INSTITUTE NEWS
03.07.2014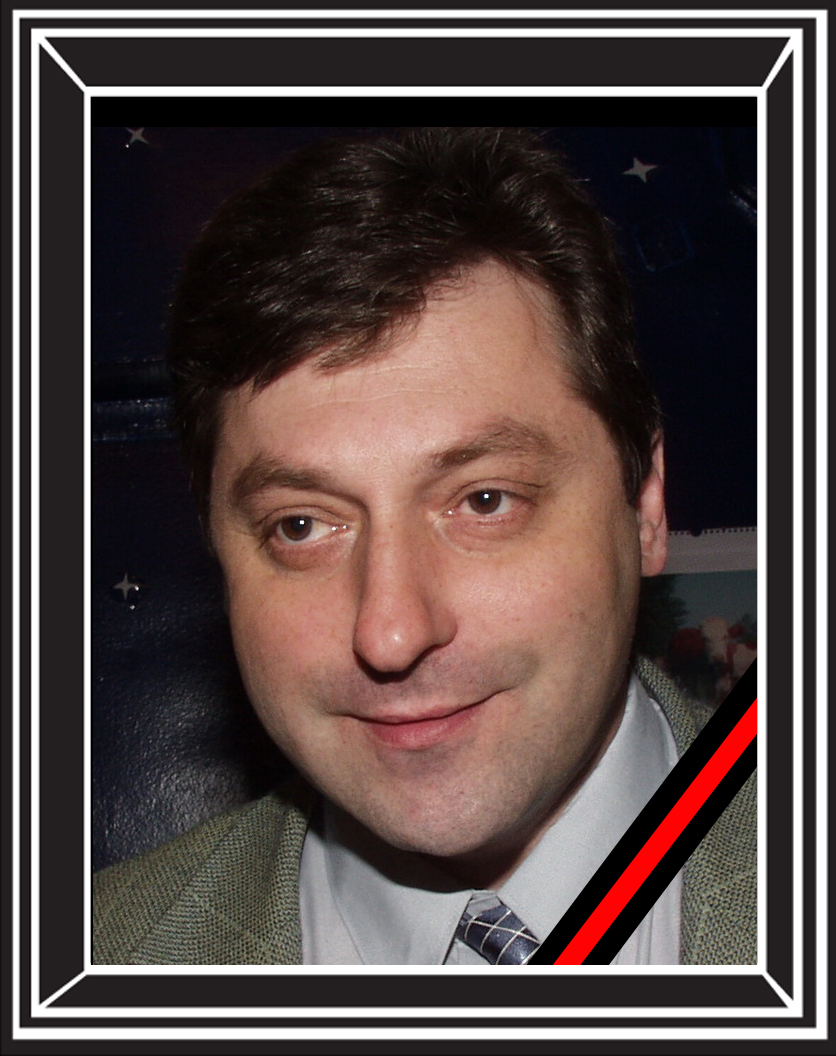 Igor Osipiyants
28.04.1958-27.06.2014
Igor Osipiyants, Deputy Director of IBRAE RAN, PhD (in physics and mathematics), talented scientist and a remarkable person passed away on 27th of June, 2014, after a grave illness.
Igor Osipiyants's career is inseparably related to issues of radiation safety and radiation protection. Igor Osipiyants was born in Sevastopol in 1958. After school, he enrolled in the Moscow Engineering and Physical Institute (MEPhI), and successfully graduated from in 1981. Then there was a training and postgraduate study on the Chair No. 1 of MEPhI, after which he started working at the Institute of Medical and Biological Problems of the Ministry of Health of the USSR.
Since 1st of April, 1991, Igor Osipiyants worked at IBRAE RAN as a research assistant, then – as a head of division, and deputy director.
For these years, Igor became the internationally recognised expert in the field of rendering scientific and technical support to emergency preparedness and response at radiation incidents and accidents.
Among the large projects that mark his creative development, the following are primarily to be mentioned:
Creation of the Databank on radiological consequences of the Chernobyl accident and information system "Chernobyl" for the Ministry of Emergency Situations of Russia (EMERCOM);
Development of scenarios, preparation and conduct of exercises and drills, such as international exercises «Polar Dawns-95» (Apatity, 1995), the national exercise "Becquerel" (France, 1996), the international exercise "Aragats-99" (Armenia, 1999), exercises at Bilibino Nuclear Power Plant (Bilibino, 2002), the State Scientific Center NIIAR (Dimitrovgrad, 2003), FSUE "Atomflot" (Murmansk, 2005), JSC "Zvezdochka»(Severodvinsk, 2008), Shipyard "Nerpa"(Snezhnogorsk, 2010), Sayda-bay branch of the North-West Center of "SevRAO"(Murmansk Region, 2012).
Establishment and management of the Technical Crisis Centre of IBRAE RAN;
Development of courses, training simulators and modelling systems for the training centres and Rosatom advanced training centres;
Development of territorial systems of radiation monitoring and emergency response, including full-scale systems that were assessed by IAEA EPREV missions as model ones (systems of emergency response and radiation monitoring in the Murmansk and Arkhangelsk Regions).
More than 70 scientific papers were published by Igor Osipiyants.
During his scientific career, I.Osipiyants was a member of various scientific councils and working groups, namely: section «Safety in emergency situations» of the Scientific and Technical Board of the State corporation "Rosatom", Scientific and Technical Board of the Emergency Response Center of Rosatom (St.-Petersburg), Methodological Council of Rosatom on establishment of the system of permanent monitoring of nuclear and radiation hazardous facilities and cargoes, Coordination Council on Development and Upgrade of the Branch Automatic Radiation Monitoring System, Group of rendering assistance to nuclear power plants (OPAS group), Executive Committee of the Russian-American Joint Co-ordinating Committee on Radiation Effect Research (JCCRER).
I.Osipiyants was rewarded for his highly skilled work with the medal of the 850th anniversary of Moscow, Concern "Rosenergoatom" medal, the medal «50 years of nuclear power engineering», the medal «Veteran of nuclear industry», the breast EMERCOM medal «For merits», the silver medal of "Rosenergoatom" Concern, and the Kurchatov medal of 3rd degree.
Igor was always devoted to his work; he was distinguished for his purposefulness and working capacity, knowledge and erudition. His most distinctive feature was the amazing combination of will power and unusual kindness and responsiveness to relatives, friends and colleagues.
His sociability and benevolence, honesty and insistence to himself and associates have got a deep respect and love of everybody who ever knew him, communicated or worked with him.
Igor's premature death is irreplaceable loss for his native, friends, colleagues, pupils and followers, for all IBRAE RAN team. The light and kind Igor's image will remain for ever in the memory of people who were lucky to have known him.