INSTITUTE NEWS
27.06.2014
The exercise «Arctic-2014» at FSUE «Atomflot», Murmansk city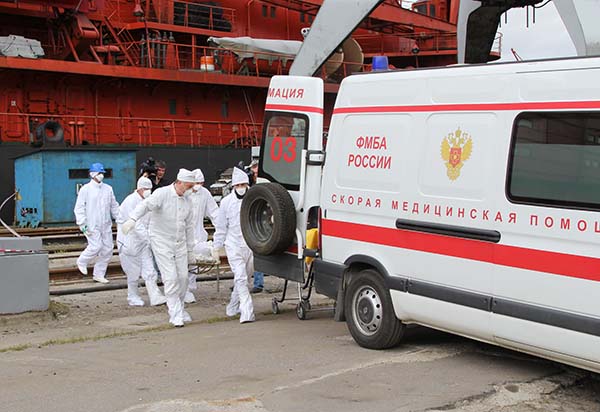 The exercise «Arctic-2014» was held in the territory of FSUE «Atomflot» on June 23-24. The Russian and international observers took part in the exercise.
FSUE "Atomflot" is a unique facility of the State Corporation «Rosatom», which operates and maintains a fleet of Russian civil nuclear icebreakers. The experts of IBRAE RAN organized, prepared and conducted the exercise in the framework of cooperation with the US Department of Energy. The exercise was conducted under the Agreement between the Government of the Russian Federation and the Government of the United States of America on cooperation in research on radiation effects for the purpose of minimizing the consequences of radioactive contamination on health and the environment, signed on 1/14/1994.
Initial event of exercise scenario developed at IBRAE RAN was external impact on the icebreaker "Sovetskiy Soyuz" at the pier of the enterprise.
The experts of the following organizations took part in the exercise: State Corporation «Rosatom» (DNRS), FMBA of Russia, Department of CD&ES and FS of the Murmansk Region, Main Department of EMERCOM in the Murmansk Region, Murmansk Department of Roshydromet, Scientific and technical support centres (IBRAE RAN, SPA «Typhoon», EMRDC) and international observers from France, Sweden, Norway and Finland.
The main objectives of the exercise:
Verifying the readiness of the personnel of the facility to localize an accident and mitigate its consequences;
Training the actions of emergency response participants on protection of population, personnel, and environment;
Testing the information transfer and interaction between the participants of emergency response at facility, local and federal levels.
The exercise scenario considers a leak of the 1st circuit system pipeline of the reactor No.1 with loss of reactor coolant and core damage that may lead to inauspicious accident evolution and release of radionuclides into the atmosphere.
In spite of release of radioactive substances into the atmosphere, radiation incident on the icebreaker "Sovetskiy Soyuz" was localized by facility's site. The readings of the Murmansk territorial radiation monitoring system and inspection of city's territory by mobile radiometric laboratories show that there is no contamination in Murmansk and the Murmansk Region. According to the Russian regulations, there is no need to take actions on population protection.
Several medical organizations and services took part in the exercise, and medical scenario included evacuation of injured person from the icebreaker.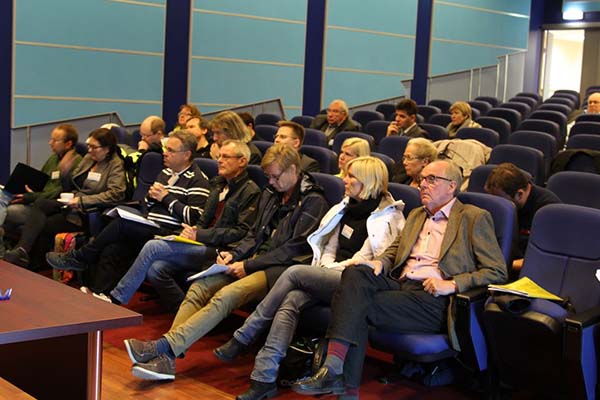 In the course of the exercise, a special attention was paid to communication with public and media. This activity aimed at enhancement of communications of emergency response participants, including the operating organizations and divisions of the federal authorities, in preparing the information messages for local authorities, mass media and public, as well as training of response participants (risk managers) in public communications.
Two-day training was conducted in the framework of the exercise to examine preparedness of communication services of facility and authorities to prepare and spread timely and coordinated information on accident and its consequences to mass media and public.
The exercise received a high tentative appraisal of Russian and international observers.